Robert Todd Lincoln
Home >
Robert Todd Lincoln
This is an article about Robert Todd Lincoln.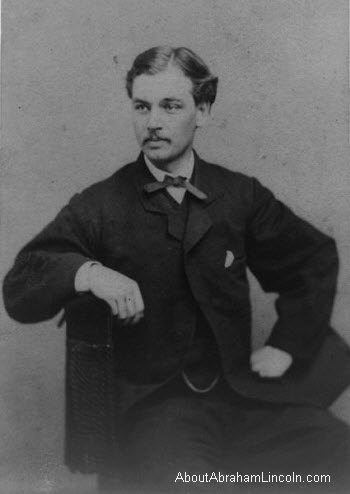 Robert Todd William (August 1, 1843 – July 26, 1926) was the first son of Abraham Lincoln and Mary Todd Lincoln. His three other siblings all died before reaching adulthood; his brother Tad died in infancy while Abraham Lincoln was President.
Robert had a distant relationship with his father. During his early years, his father was away the majority of the time, traveling to various circuit courts on the frontier.
When Robert reached military age, his mother prevented him from enlisting in the Army, which caused great embarrassment to the President. Eventually Robert was allowed to enlist and served in the personal staff of the Union commander General Ulysses S. Grant, which minimized the likelihood that he would be involved in actual combat. Robert was present at Appomattox when Lee surrendered.
After the war, Robert Lincoln earned a law degree from the University of Chicago and was admitted to the bar in 1867. He went on to have a distinguished career in politics and private practice. In 1881 Robert was appointed Secretary of War by President James Garfield, a position he held until 1885. He also served as the United States ambassador to Great Britain from 1889 to 1893 and then returned to private practice.
Robert engaged in a bitter legal battle with his mother when he attempted to have her committed due to her erratic and irrational behaviour. The legal proceedings drove a wedge between Mary Todd Lincoln and her only surviving child.
In an odd coincidence, just a few months before his father was assassinated, Robert Lincoln was saved from serious injury or death by the brother of John Wilkes Booth who saved the President's son from falling in front of a moving train. Robert was also present at the assassination of President Garfield.
See also the gallery of Robert Todd Lincoln photos