This is a photo archive with many photographs pertaining to the assassination of President Lincoln
April 14, 1865, President Lincoln was shot in the head by an actor named John Wilkes Booth, while Lincoln, his wife, and others sat in a private box at the Ford's Theater. Lincoln died the following morning.
Below are historical photographs depicting the assassination, the theater where it happened, and the aftermath including the Lincoln's funeral and the execution of the conspirators.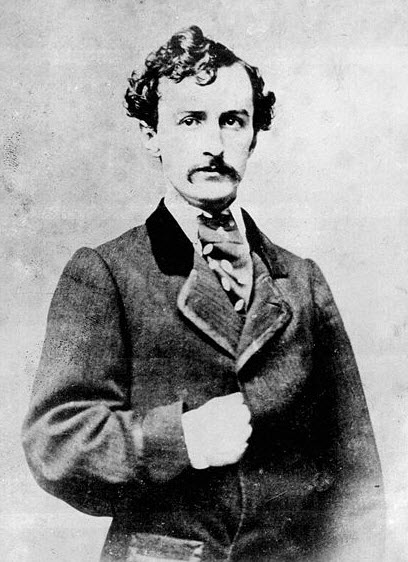 John Wilkes Booth, the man who shot Lincoln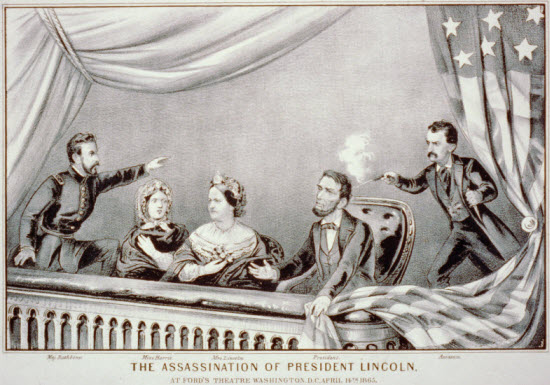 The drawing above is a lithograph of the Assassination of Abraham Lincoln. From left to right: Henry Rathbone, Clara Harris, Mary Todd Lincoln, Abraham Lincoln, and John Wilkes Booth.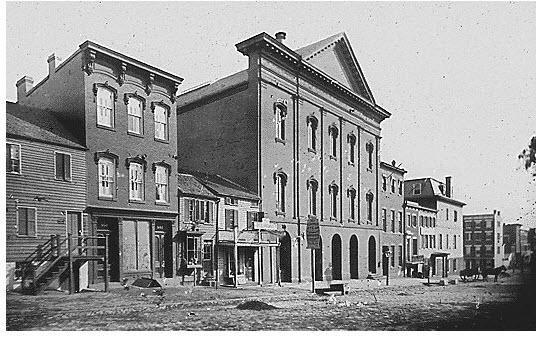 Ford's Theater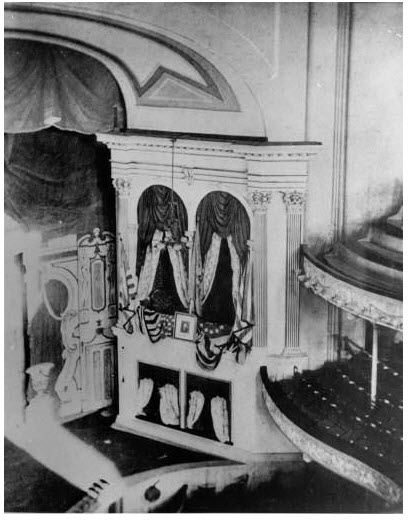 Photograph of the presidential box at Ford's Theater, made two days after the assassination of President Lincoln. At the center of the box is the picture of George Washington which caught one of the spurs of John Wilkes Booth as he jumped to the stage after shooting Lincoln in the back of the head.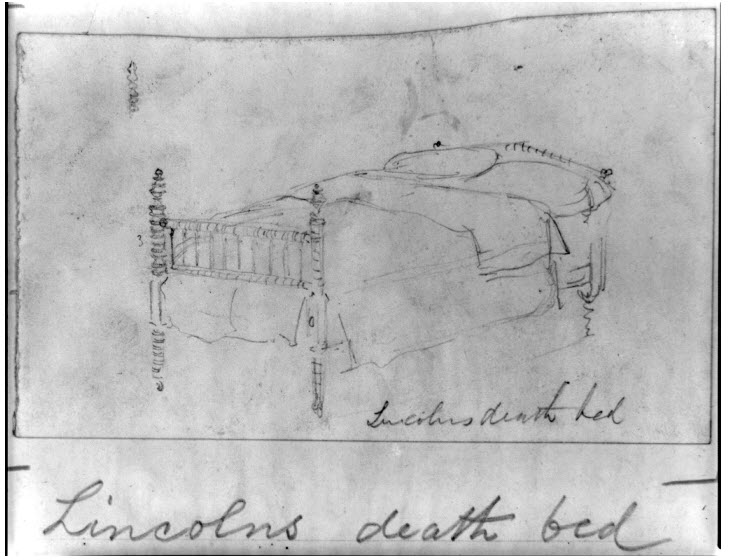 Sketch of Abraham Lincoln's deathbed by Alfred R. Waud. April 14-15, 1865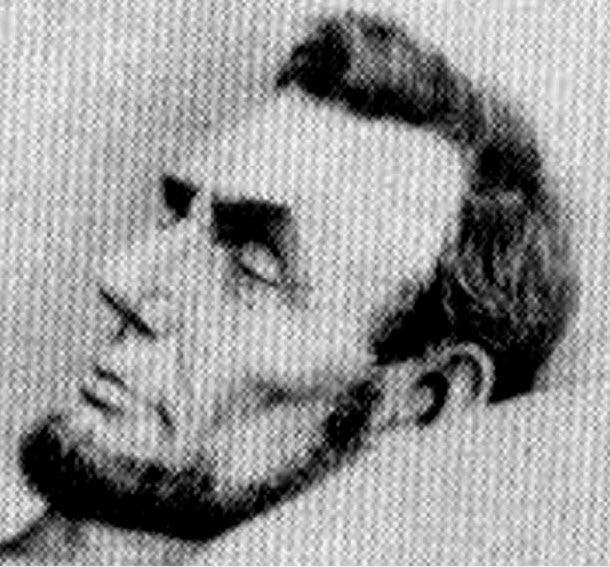 Photograph of Lincoln in death, as he was being embalmed and prepared for his lying in state. Taken at the White House on April 16, 1865 by John B. Bachelder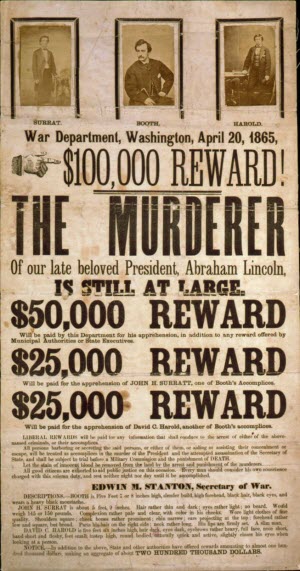 The Wanted Poster for John Wilkes Booth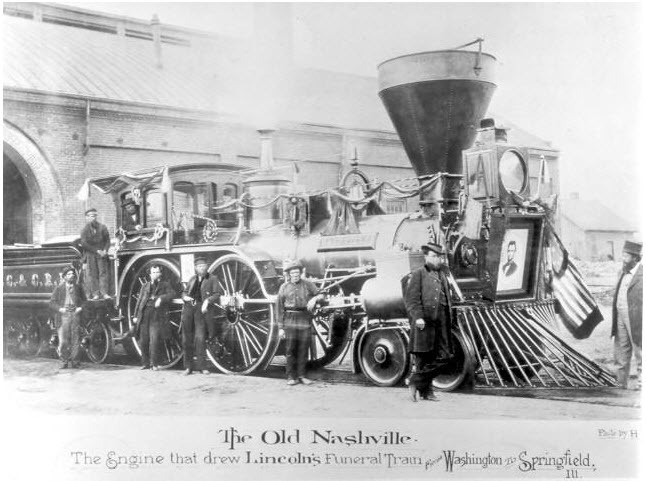 The steam locomotive that drew Lincoln's Funeral Train from Washington to Springfield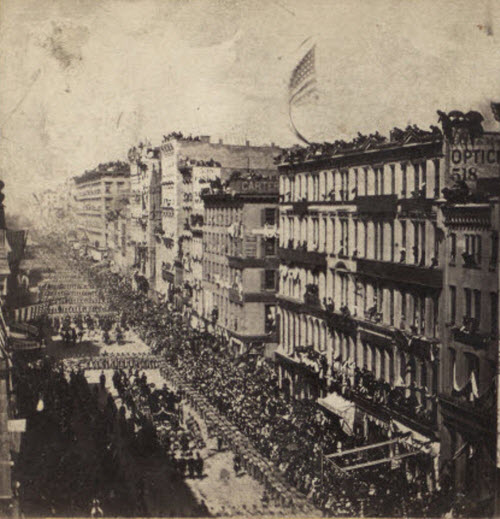 Lincoln's Funeral Procession in New York City, 1865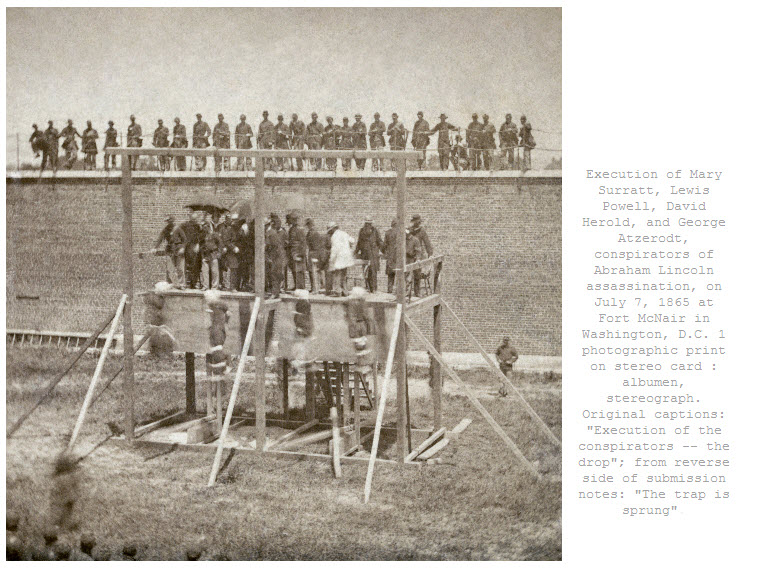 Booth's conspirators are executed. Execution of Mary Surratt, Lewis Powell, David Herold, and George Atzerodt, conspirators of Abraham Lincoln assassination, on July 7, 1865 at Fort McNair in Washington, D.C. 1 photographic print on stereo card : albumen, stereograph. Original captions: "Execution of the conspirators -- the drop"; from reverse side of submission notes: "The trap is sprung".